Become a partner
Become a Partner and enjoy the many benefits:
Many visitors who are looking for hedges on this website and therefore to you as a sales point.
Mention as sales point with a link to your own website.
Direct requests through our offer- generator that arrives by mail with you; for you, this may lead to new clients / projects, whether or not the site visitors choose our QuickHedge instant hedges.
Partner-login: full of data only to use by you as a Partner.
The number of Points of Sale is still increasing, and there are currently 217 Points of Sale listed on our website. Our website is visited frequently and the Points of Sale mentioned here regularly receive requests for quotations. If you are not listed on our website yet, but are interested in entering into a partnership including a mention on our website: please contact us through the form at the bottom of this page and we will see if you qualify for this.
We offer one of the following Partner packages: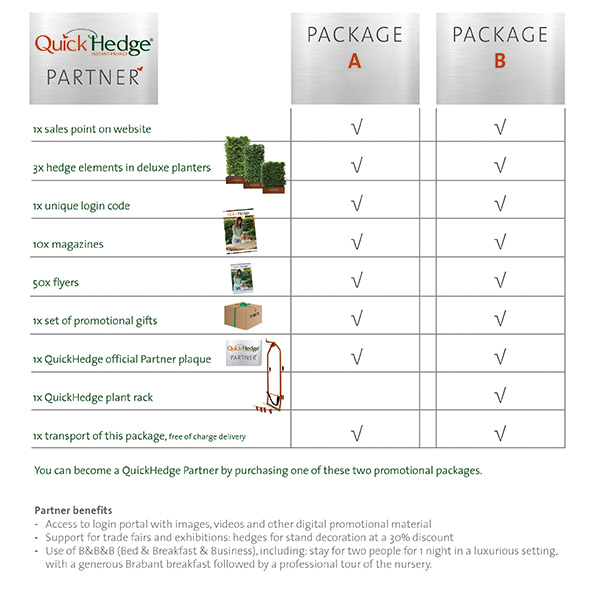 Are you not yet on our site, but are you interested in a partnership including a listing on our site?
Please contact us using the form at the bottom of this page, and we will make an appointment at our nursery to get acquainted and discuss the rates.

* These fields are mandatory.